the SPECIAL INTEREST group offers a full range of musical services: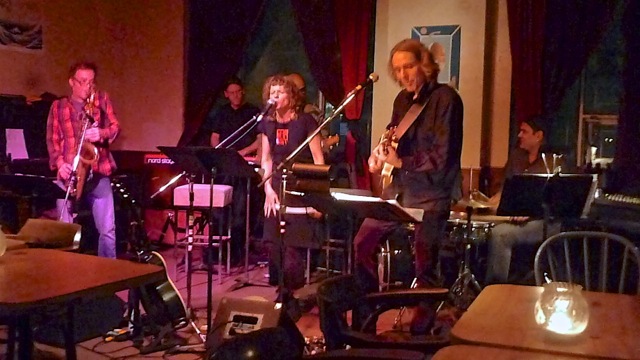 Live concerts & performances
Need a great show your event or venue?  Rootsy, dance-able, grooving & rocking live music at its best — with real progressive content!
Organizations that have already enjoyed The Special Interest Group in performance include:
Ontario New Democratic Party
Olivia Chow for Mayor Campaign
Labour Council of Toronto & York Region
Mayworks Festival of Working People and the Arts
Graffiti's Bar & Grill
The Tranzac Club
House Band / Backing Band
Members of The Special Interest Group are all seasoned professional musicians with a huge range of experience and expertise.  Does your event / conference / fundraiser need a top-notch House Band to entertain guests AND support/accompany feature performers?  We can easily shift from foreground to background, and have brought our expert touch and world-class music to countless concerts, cabarets and conventions.
Sing – a – Long
If you want to rally the troops and get your group ready for progressive action, there's nothing better than singing your favourite protest songs, labour anthems, and music from social justice struggles.  Looking to boost energy on the picket line?  whip up energy for a protest march?  remind yourselves why you came together to work for justice?  Bring The Special Interest Group in to lead a collective song session, and you'll be ready for action!
Ambient Music
Need some beautiful music as background for your dinner or party, before the energy ramps up?  Alongside our full #activistmusic repertoire — songs of social justice, labour anthems and protest hymns —  our ensemble can easily shift into the background, providing ambient music for all occasions.