Ian de Souza
background
Born in Kampala, Uganda into a musical family, Ian has had music as his constant companion his entire life.
Becoming a professional musician 35+ years ago sealed the relationship, and there was no looking back. Since then, Ian has traveled the world as a touring musician, having performed venues and festivals on almost every continent, in as many idioms.
In the early-mid 90's, during the height of advertising music boom, he joined the fray as a session bass player, adding his distinctive style to over 150 TV and radio 'jingles'. In the early 00's Ian honed and added his production and composition skills and brought them to his life long love affair with music. Composing, arranging and producing music for and with amongst others, Toronto-based instrumental band Sisters Euclid (with whom he won an Juno and National Jazz Award) and electronica duo, LAL.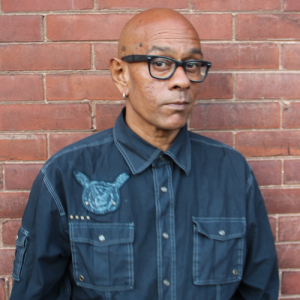 More recently Ian has composed music for film (including the score for Vikram Dasgupta's internationally acclaimed, multi-award-winning short, Calcutta Taxi). Leaving no creative stone unturned, Ian also produced music for theatre earning him a Dora Mavor Moore nomination for Anita Majumdar's one-woman play, Misfit. Ian has also composed music for dance, contributing several works for his wife, dancer, Joanna de Souza's Chhandam Dance Company. In 2017/18 Ian's compositions for dance will drive the collaboration between Chhandam Dance and Regina's heralded contemporary dance troupe, Fada Dance. This collaborative work FINITE, is set to tour India and across Canada in 2017/18.
influences
Musical and non musical, in no particular order. Miles Davis, Mohamed Ali, Maurice Ravel, Herbie Hancock, Sly Stone, Joni Mitchell, Umberto Eco, Joe Zawinul, Prince, Ruben Blades, Salif Keita, John Paul Jones, J Dilla, Ali Akbar Khan, Yasin Bey, Stanley Kubrick, Maya Angelou, Akira Kurosawa and too many more to mention.
why 
the SPECIAL INTEREST group

?

The music and the people. Now more than ever in my lifetime, is the time that these songs should be listened to. The songs tell stories that remind us that a shared future of a better life and of hope didn't die with the 60's. The stories are universal and relevant today, and are being lived out in all corners of the world, today. Like all great songs, they do not belong to a time, they invite and ask our participation in keeping them in the now, by adding our voices, our experiences in reshaping them.
played with
Some long time musical relationships:
Sisters Euclid, LAL, Andrea Koziol. Rita di Ghent
Rebecca Campbell
rebecca campbell is a singer and a songwriter. she also plays a handful of instruments, but mostly she sings, and has been doing so, professionally, since 1986.
she creates music that is emotionally rooted, honest, lyrical, adventurous, intimate, impressionistic, interactive, joyful, poetic, and full of surprises. The scope of her resume betrays a disregard for idiomatic boundaries, a love of words, and a penchant for the sweet and sad.
rebecca's most celebrated works to date have been her collaboration with justin haynes, from 1997 to 2002; with fat man waving, the pop collective for which she was lead singer and percussionist from 1987 to 1996; with three sheets to the wind, her a cappella trio, together since 1990; and as jane siberry's right hand woman, first in 1988, then from 1996 to 1999.
she has sung alongside such luminaries as emmylou harris, richard thompson, charlie louvin, ferron, fred eaglesmith, alanis morrisette, ian tamblyn, lynn miles, the roches, victoria williams, shari ulrich, colleen peterson, dave wall, sylvia tyson, roy forbes, the skydiggers, the parachute club, the bourbon tabernacle choir, washboard hank and the honkers, russell levia, ken whiteley, valdy, dale morningstar, and chelsea bridge… and she's shared the stage with kd lang, the fine young cannibals, the subdudes, bruce cockburn, and the horseflies…
john switzer produced all of fat man waving's recordings, as well as three sheets to the wind's grace under pressure. and over the course of her collaboration with justin haynes, she performed and recorded with david travers-smith (who co-produced both of their records), josh latour, andrew mccormack (both of the woodenstars), jean martin, nick fraser, lori freedman, andrew downing, bill brennan, kevin turcotte, ronda rindoni, ross murray, oliver schroer, anne bourne, craig harley, paul mcleod, rich brown, david mott, kathleen kajioka, and the roman borys string quartet.
she has toured extensively: with justin haynes, jane siberry, fat man waving, three sheets to the wind, lynn miles, and ian tamblyn: across canada, the united states, england, ireland, spain, and trinidad-tobago.
Jim Bish
background
Raised in Kitchener, Ontario Jim started playing professionally in high school. Starting out on the flute he was soon drawn to the clarinet and the saxes, and the hope that more instruments = more playing.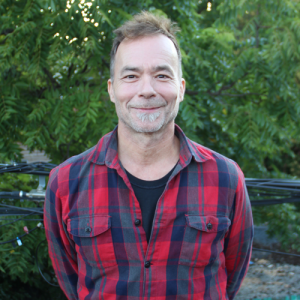 After graduating from the Humber College music program in the early 80s he proceeded to work and tour in Toronto and across Canada. He has played with the Stratford Festival, Theater Archipelago, Shadowland and community-based shit disturbers Clay and Paper. Extensive film and television work has been part of the mix including 6 seasons playing all the woodwinds on the animated children's series Max and Ruby. He has appeared on and arranged for over a hundred albums and as always maintains a busy live schedule with a dozen bands.
influences
My childhood flute teacher imbued in me a deep joy in playing music, subbed me into my first gig, and gifted me his saxophone mouthpieces. I have since come to realize how rare and influential this was.
J.S. Bach and Charlie Parker are a deep well of melodic inspiration that never runs dry.
why 
the SPECIAL INTEREST group

?

As a sideman I'm used to helping others achieve their vision…. With tSIg we engage a broader political narrative with the repertoire and then hash out a musical direction communally. A rare musical democracy.

Amazing people, consumate musicians, and friends. What could be easier?
played with
Too many to recall. Longtime associations: Taxi Chain , Clay and Paper Theater, Shakshak, Shadowland productions.
Rakesh Tewari
This native maritimer with bloodlines to Northern India (Bihar) is a musician firmly established as a representative of the global music village, transcending genre and cultural predisposition. He is widely sought after for his strong groove and sensitive musicality. As his musical roots are deep and diverse, Rakesh records and performs within a multitude of musical genres & settings and has been playing professionally in Canada and abroad for well over two decades.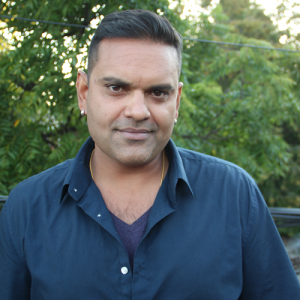 A cross-section of his diversity would include collaborations with Jaffa Road, Kinnie Starr, Madagascar Slim, Digging Roots, Taxi Chain, The Urban Highlanders, Luanda Jones, Aviva Chernick & Maryam Hassan Tollar, Treasa Lavasseur, Harry Manx, Cultural icon, David Amram, Maori artist Mihirangi, OZ reggae artist Saritah, Asani, Tanya Tagaq, Plex, Ndidi Onukwulu, d'bi young, LAL, Alejandra Ribera, African Guitar Summit, the Toronto Tabla Ensemble & M-Do, Donald Quan, Daniela Nardi, Gary Kiyoshi Nagata, Shelly Berger, Rick Lazar & Samba Squad, Mel M'Rabet, Rita Di Ghent, Andrea Koziol, Dave Clark's Woodchopper's Association, Gord Downie & Coke Machine Glow and Rhea's Obsession.
These friendships and associations have taken him through venues and festivals all over the world. Rakesh has shared the stage with Alicia Keys, K'Naan, Rufus Wainwright, Salif Keita, Buffy St. Marie, Roy Ayers, Terry Callier, Ramesh Mishra, Carmen Souza, Angelique Kidjo, kd lang, Holly Cole, Kevin Breit, Cyro Baptista, CCR, Jeff Martin and Nelly Furtado.
A definite roaming spirit, Rakesh continues to study, tour and journey internationally.
Kevin Barrett
background
Kevin was born in Trail, British Columbia, and has lived in & travelled throughout Canada all his life. He grew up in an Anglican Church family, and got a lot of early exposure to music and culture there. Becoming involved in church organizations, as a musician and an activist, led to opportunities to travel internationally and to learn about culture and politics. Since then he has left the church, but has balanced life as a musician with work in the labour movement, Latin American solidarity, housing, anti-poverty issues, neighbourhood development and schools. He is former Vice-President of the Toronto Musicians' Association, and is well-known as a community activist based in Toronto's Kensington Market.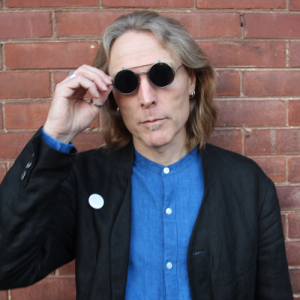 Kevin has played guitar since he was very young, moving from the church choir to high school rock bands before developing the love of jazz which has informed much of his music-making. As a freelance guitarist he has performed and recorded with his own contemporary jazz group, accompanied countless jazz artists and popular singer-songwriters, worked in almost every genre of music from classical to blues to pop, produced recordings and taught music.
….  And he has always wrestled with intersection of music/culture and the work for progressive social, economic and political change.
influences
Caleb & Lynne Woolcott. Arlene Mantle. Lillian Allen. Pete Seeger. Billy Bragg. Stephen Biko. Bruce Cockburn. Antonio Gramsci. Bruce MacDougall. Pat Metheny. Monica Salmaso. Paulo Bellinati. Marc Johnson. Rosa Luxemburg.
why 
the SPECIAL INTEREST group

?

Our planet, and our world, faced unparalleled challenges. For me, the most critical these days are Climate Change, Poverty / Income Inequality, and Justice for Aboriginal Peoples.

The struggle to overcome these challenges is political. More than enough resources exist to create a healthy planet and a fair & just society, but without political will, the dominant capitalist system won't make the necessary changes. The current system maintains its power, in part, through cultural means, and I believe we need to oppose it on the same terms – by creating positive, progressive social & cultural movements that point to a more just world and lead the way for political change. Progressive movements need good art, and music is the way I can best contribute to this work.

That's why.
played with
Of all the musicians I've played with, none leave me more inspired, proud and happy than Rakesh Tewari, Ian de Souza, Jim Bish and Rebecca Campbell.
Some other long-time collaborations and musicians I'm proud to have on my resume:
Patricia Cano, Lillian Allen, Molly Johnson, Clifton Joseph, Kellylee Evans, Big Rude Jake, Julie Michels, Ron Davis, Daniela Nardi, Mark Duggan, Drew Birston, The Stratford Festival.
---
a short history
the SPECIAL INTEREST group was originally conceived as a rebel band …. a cultural/political project dedicated to playing music with a progressive message, and providing a playlist for labour and activist groups in their battle against climate change and the politics of fear.  To this day, the band remains a favourite among labour and progressive organizations, but their uplifting, engaging and danceable vibe gives them a much broader appeal — equally at home on a folk festival stage or a demonstration, at local bar or on a picket line.
The roots of the band lie in two directions …..
The first is Who's Left – an underground movement active in Ontario during the Harris years.  Who's Left created liberated zones where progressive culture could thrive, in opposition to the corporate-driven and mean-spirited regime which occupied Queen's Park in the late 1990's.  An earlier lineup of The Special Interest Group could often be seen performing in these liberated zones, and supporting the actions of Who's Left.
The second strand of this history comes through Toronto-based guitarist Kevin Barrett. Kevin has a long history of combining music and activism, performing for labour and progressive organizations throughout his career (he was known to jam with The Special Interest Group in the early days).  He spent many years as accompanist and producer for union troubadour Arlene Mantle, playing at rallies, demonstrations and picket lines around the province.  When Arlene died in 2012, followed eighteen months later by Pete Seeger, Kevin realized it was time to bring back the SPECIAL INTEREST group. Global movements for social, political and environmental justice need more and better cultural expression – it was time to create engaging, relevant 'protest songs' again.
Kevin's first call was to vocalist and activist Rebecca Campbell.  Rebecca has long been at the hub of a wide range of progressive cultural and political activity, both in her native Ottawa and more recently in Toronto.  As a world class vocalist with stellar community credentials, she made the perfect companion in this project. Adding Toronto's most creative and deepest-grooving rhythm section – bassist Ian de Souza & drummer Rakesh Tewari – as well as multi-instrumentalist and longtime theatre / jazz / folk mainstay Jim Bish, the stellar lineup was complete.
The band developed a sound of its own in the early days, as repertoire workshops and live performances started to breathe fire into songs from the labour movement, civil rights struggles, popular and local composers,  #consciousGROOVE marries conscious & progressive lyrics with grooves that run deep and global, creating mash-ups which bring together traditions, musical motifs and positive messages.
And finally …. why the "Special Interest Group"?  The political right has long used the term 'special interest' in an attempt to discredit progressive voices.  In coming together to make music like this, we are proud to advocate for "special interests" such as social and economic justice, an end to poverty and to climate change, affordable housing for everyone, affordable child care, decent jobs, reproductive choice, and human rights for all people. If that's a 'special interest group', then we're in.
Now playing, and coming to a club, concert hall, festival or gathering near you