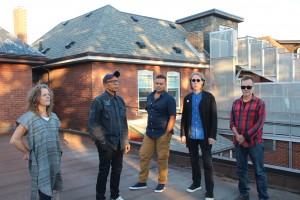 the SPECIAL INTEREST group brings a new rhythm to songs of hope & struggle ….
Infusing songs from civil rights, gospel, folk and protest movements with elements of folk, blues, rock, R&B, jazz, reggae & ska.
Always #conscious
in the lyrics
in the stories
in the groove
… the SPECIAL INTEREST group is re-discovering and re-creating a repertoire which celebrates the power of song.
… soothe your soul … fire up your spirit … stand up for your rights!
the SPECIAL INTEREST group performs brand new versions of classics and little-known gems, and generates a dialogue of songs with a unique series of medleys and mashups.
– The Buffalo Springfield hit For What it's Worth dances to the ska groove of the Gaylads' Peace & Love & Understanding
– International Women's Day anthem Bread and Roses becomes a newly inspiring ode to feminist struggles
– Bob Dylan's Masters of War gets a boost from Horace Silver's Señor Blues
– Patti Smith's People Have the Power turns into a stirring and poetic soliloquy
– The insight of David Byrne's Listening Wind meets with Bruce Cockburn's call to arms, If I Had a Rocket Launcher
– Canadian troubadour Ian Tamblyn's Village becomes a breathtaking lament about urban 'development' with the help of Pat Metheny's (Across the) Heartland
– The Call Up by The Clash joins forces with Edwin Starr's 70's classic, War
Conscious lyrics and danceable grooves.
Don't miss the SPECIAL INTEREST group!
FEATURING ….
Rebecca Campbell  –  Vocals  Guitar  Percussion
Kevin Barrett  –  Guitar  Vocals
Jim Bish  –  Sax  Flute  Vocals
Ian de Souza  –  Bass
Rakesh Tewari  –  Drums